5 Days. That is what's left until a kid's dream of hearing their name called and walking across that stage in Nashville turns into a reality. A dream I once had, but lets be real. A 5'10 pulling guard…it was only just a dream. But for these 10 young men it is reality and its got me FIRED UP FOR FOOTBALL. So here is how the draft will go
Pick 1 – Cardinals: Kyler Murray, QB, Oklahoma
Now don't be surprised if the Cardinals trade down. If they do Kliff will have a short NFL career trying his style with Rosen. If they don't trade, this is the pick that must be made. Cardinals pay Kliff, and then draft Bosa? What's the point? Murray will go number 1. Murray can walk the dog, paint the back porch, fill up the gatorade coolers….oh yeah, AND HE CAN PASS.
Pick 2 – 49ers: Nick Bosa, EDGE, Ohio State
For the 49er fans out there I understand defense doesn't make a splash but relax. We have yet to see a full season Jimmy G. (Needs less dinners with Kiara Mia and more film sessions) This allows you to have a top pass rush and now slide Thomas inside and woah…that is a scary D-Line. Have some faith in my boy Lynch in San Fran.
Pick 3 – The Gosh Darn New York Jets: WILL NOT GIVE PICK, JETS WILL TRADE
The gosh darn Jets are going to make the right decision and trade out of this pick. After making a jump to secure the future in Darnold last year. They will now look to gain draft capital, slide down the board, and find a playmaker in the secondary. Are the Jets being…I don't know. A little Greedy?
Pick 4 – Oakland Raiders: Josh Allen, EDGE, Kentucky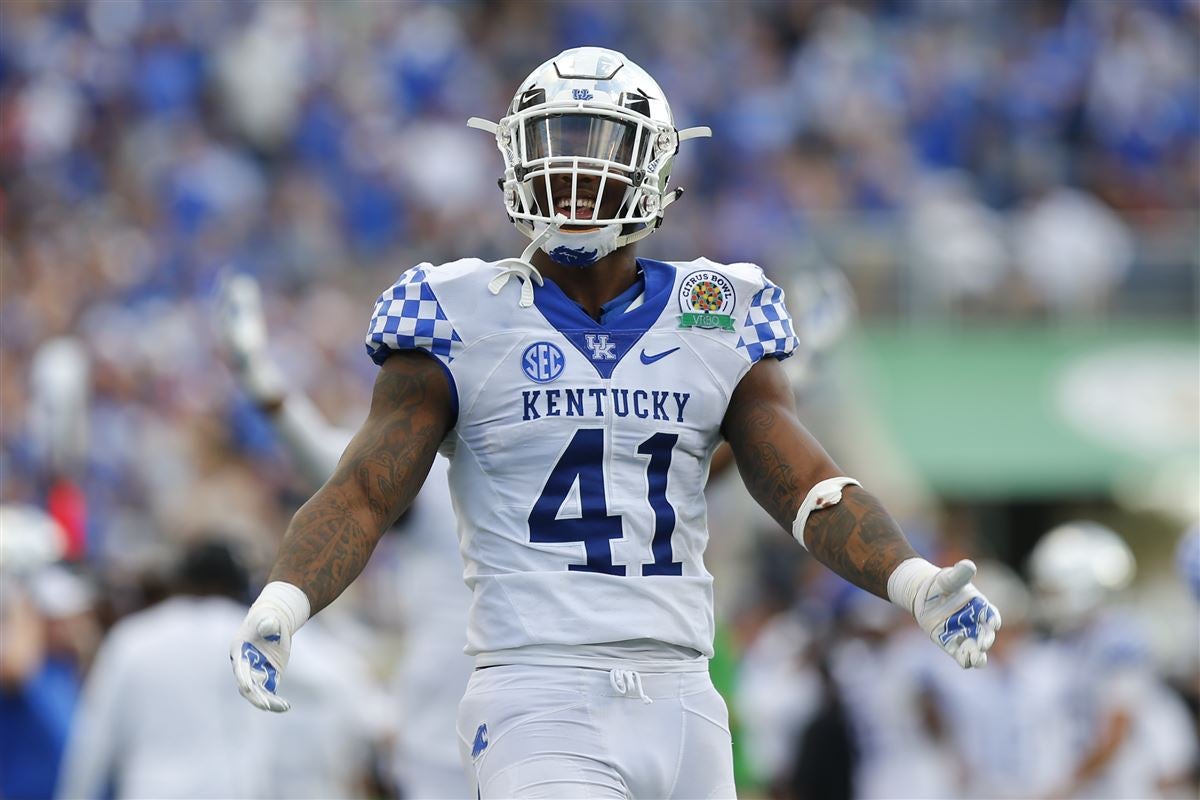 Return of the Mack for Oakland. Not the same guy but close to it. Gruden pissed off every Raider fan when trading Mack and with this pick he will try to regain Raider Nation. And who doesn't love an explosive 6'5 260 pound animal to help the defense? They sent the scouts home because they have me to help the franchise.
Pick 5 – Buccaneers: Quinnen Williams, IDL, Alabama
McCoy is over-paid and he under produced. To me, I smell a replacement and this team has holes all over the field. Williams has the ability to come in and be an immediate pro-bowler, and live in Qb's face. Bucs get a steal here but everyone say a prayer for Williams. Nothing is wrong with him, this team is just a dumpster fire.
Pick 6 – Giants: Dwayne Haskins, QB, Ohio State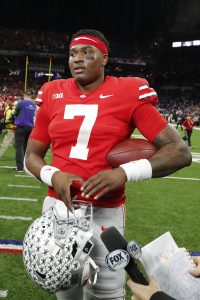 Let's state the obvious. The giants need a quarterback, if they don't do this now, Saquan is done after 4 years and after that rookie season…we want to see Barkley have a long healthy career. The Giants won't pass this kid up, 50 touchdowns and just shy of 5K passing yards? Time for New York to start MANNING up and replace him already.
Pick 7 – Jaguars: Jawaan Taylor, OT, Florida
This is a team with the same core roster that reached the AFC championship just 2 seasons ago. With an upgrade at quarterback, a full season Fournette, and a new set of eyes for Foles blind side. The Jags would hit HUGE here and could find themselves back into the playoffs. Jags take Taylor and trend in the right direction.
Pick 8 – Detroit Lions: Devin White, LB, LSU
For all my Lions fans, this may not be exciting. But what the team did in the off-season was exciting. They got a edge rusher in Flowers, snagged Jesse James at tight end, and even added Justin Coleman to create turnovers. So to bring this all together. Another do it all 3 down backer to play along Davis and solidify the defense. Devin said it himself. The 2 could work great together.
Pick 9 – Buffalo Bills: Ed Oliver, IDT, Houston
Good job Buffalo, you got Ed Oliver at pick 9. Now if only we could address your running back room that is turning into a senior citizen home and the receivers you don't have we can fix this! NOT, this team is in big trouble. I tried to have the GM keys thrown to me last season but it got picked off when they still had Peterman.
Pick 10 – Broncos: Jonah Williams, OT, Alabama
This makes too much sense. Elway played quarterback so he gets it. If he wants to see Flacco enter whatever prime he feels he has left, he has to at least protect the vet. He's getting old! This is the perfect fit, the next Joe Thomas here. (Just hopefully more wins)
Can't wait to watch the draft and see everything unfold. Stay tuned for team grades and tune in to the Suite Life of Worm & Willy to hear everything sports on Soundcloud. @WormFrayer
This article brought to you by Bud Light.